Design Services
House of Amelia is a contemporary interior design company, based in Dallas, passionately creating beautiful interiors for their clients. Contact House of Amelia, full service design firm in Dallas, TX, to know more about the interior design & art consultation services she provides.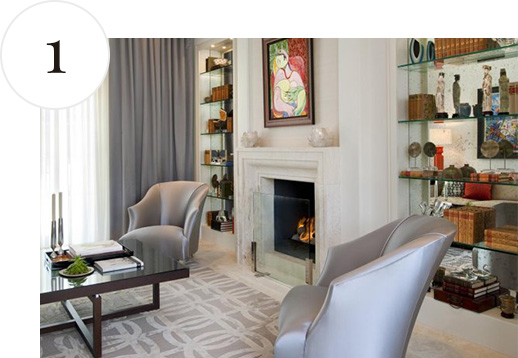 Your design questions answered!
Do you have Design Questions that keep you up at night? Your dining room not quite dinner party ready? The Guest Bedroom doesn't say "welcome"…
Don't loose sleep. Let us help!
Simply fill out our questionnaire with your design question(s) and submit detailed photographs for our reference. We'll then send you a quote to help solve the things keeping you awake at night!
Full Service Interior Design
Looking for a more in depth interior design service where most of the work is left to us? Then look no further. We offer full design services to meet all of your needs, from inspiration to installation.
Here's how it works:
Fill in our questionnaire
Send photos of your house/room(s)
We'll talk money and boring stuff like contracts
We'll then contact you to arrange a two hour consultation for a fixed fee (location permitting)
We'll take measurements the space(s) (location permitting)
Then get down to the fun stuff and send you inspiration boards showing the visual direction along with some product picks, design ideas and space planning
We'll then shop, shop, shop to find the perfect pieces for you
And finally install and accessorize your house
One day styling…
Do you love what you own but feel like you're not showcasing your pieces properly? For our more laid back, adventurous clients, we offer a styling service to best use the pieces you already have in your home.
Here's how it works:
Fill in our questionnaire
Send photos of your room(s)
We'll then contact you to discuss the details and send a quote
Then we'll arrange a date to come and style
We can also bring some small styling items in that are available for purchase. Just state in the questionnaire if you'd like us to pitch some of our own items and we'll package it for you in the overall quote.
---